COMICS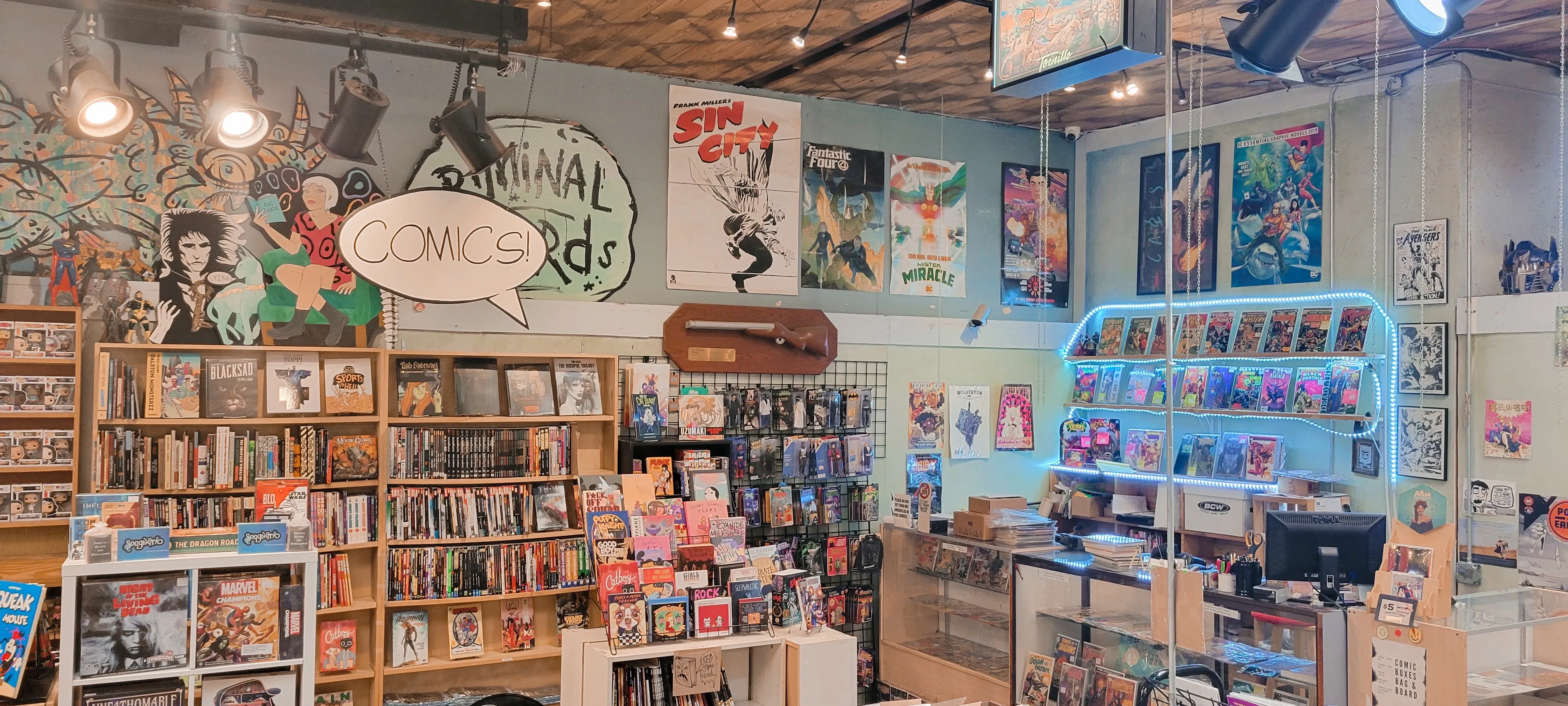 The comics department of Criminal Records in Little 5 Points welcomes you to a neat and proudly curated comics experience focusing mainly on graphic novels while showcasing local talent.
We carry not just Marvel and DC but Image, Fantagraphics, Drawn & Quarterly, Nobrow, and most other independent publishers as well as manga, board games, and toys. Here, you can find Sandman, Saga, Megahex, Love & Rockets and more next to the works of Mobius, Enki Bilal, Junji Ito, Dave McKean, and other classics such as Akira, Peanuts, or Blacksad. Whether you're looking for hard scifi, abstract horror, an emotional slice of life, the original inspiration for a new show or a movie, or a tried and true superhero to inspire you, we can help you out.
We also buy and trade; just call ahead to make an appointment!